Quick snippets on what's ahead at Terra Linda!
Upcoming Events
Coding Club: Mar. 16
Passport Club: Mar. 22
NO SCHOOL (Spring Break): Mar. 26-30
Running Club: Every Tues. & Thur. during lunch recess
Usborne Books & More, Book Fair: Apr. 18-20
STEAM Night: Apr. 20
Author Visit: May 2
---
Having volunteers who are bilingual is not necessary, but very helpful.  There are 3 slots available per each shift.  Please click on the Clothes Closet link above to see the shifts and sign up.  For information on the Clothes Closet, click here.
2018-2019 PTC Board & Chair Vacancies
We have many committee chair veterans whose students are moving on to middle school. The following committee chair vacancies need to be filled by May 2018, in order to be considered for next year's PTC Budget.
Committee Chair Vacancies: 
Clothes Closet
Back to School Picnic
Walk and Bike to School Day
Scholastic Book Fair Co-Chair
Green Team
Coding Club
Fall Dance
Movie Night
Science Fair
OBOB Co-Chair
5th Grade Grad Party Fundraiser Chair (4th Grade Parent)
For a description of each of these opportunities, please visit our Volunteer Page, under Volunteer Opportunities.
PTC Board Vacancies:
Vice President of Fundraising
Communication Coordinator
Volunteer Cooridnator Co-Chair
If you are interested or have any questions, please contact:  Rick Collett
---
PTC Club and Event Happenings:
PTC Meeting updates
Special thanks to Dr. Shannon Anderson, Cedar Park Principle for sharing at last nights PTC meeting with incoming 6th grade parents on what to expect in the coming year!
Mrs. Batsell, along with a panel of teachers, collectively proposed to create Terra Linda's Future Ready Makerspace.  At last night's PTC Meeting, the PTC Board approved to kickstart this incredible initiative by gifting the school with $4,500.  You can also donate supplies to get this space off and running.
If you missed the PTC Meeting you can also check out last night's  Terra Linda PTC Meeting Agenda.
Passport Club
Get ready! The next Passport Club check date is Thurs. Mar. 22.
Please help your kids locate where the wildebeest migrate, Perito Moreno Glacier caves, figure out which is the largest landlocked country (and also believed to be the origination of the beloved apple), and locate the country with the history behind St. Patrick's Day.
To find this month's study maps, check out our Passport page. 
STEAM Night
Our 1st Annual STEAM Night is Apr. 20th at Terra Linda.  Come see your child's work showcased!
This evenings' events will include:
Science Fair
Art Blast
Usborne Books & More, Book Fair
Makers Space Open House
This is a fun FAMILY event for all!
For more information on Science Fair & Art Blast submission forms, check out our STEAM Night page.
Usborne Books & More
Book Fair, April 18-20.
Look for fliers coming home in April.
Hours:
Morning  8:10 – 8:28 a.m.
Lunch  10:45 a.m. – 12:45 p.m.
After school Weds 1:30 – 2:00 p.m,  Thurs/Fri 3:00 -3:30 p.m.
STEAM Night 6:00 – 8:00 p.m.
Purchase online, all online sales support the book fair!
Author Visit
Author/Illustrator Michelle Nelson-Schmidt will be visiting Terra Linda Wednesday, May 2.
Ms. Michelle has written six children's books and spoken to more than 1,000,000 children, visiting more than 800 schools in 37 states. While here, she will share a message of perseverance, courage, overcoming fears, embracing imagination, friendship, and believing in yourself.
Assembly Schedule (parents are welcome too!)
8:30-9:15 (2nd – 3rd grade)
9:30-10:25  (K – 1st grade)
10:30-11:15 (4th – 5th grade)
For a preview of Ms. Michelle, check out her YouTube channel
U.S World Class Taekwondo Association, Character Kids program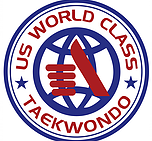 When you sign up your child for this 3-week class, 100% of the proceeds go to Terra Linda.
It's really a win-win for everyone!
The three week class includes:
1. Focus and Confidence
2. Discipline and Respect
3. Bully Prevention
For more information or to sign up: click here.
REGISTRATION IS DUE ON MAR. 30
Plant Sale
If all this spring-like weather has you thinking about sprucing up your garden, the annual plant sale is coming up soon!
New Leaf Greenhouse donates 30% of the sales to our school, so this is a great way to improve your yard and help Terra Linda!
Plant sale order forms will come home on Thursday, March 15th. Orders will arrive May 10th, just in time for Mother's Day. 
You can also print out your order form, here.
Did you know?
The Parent Teacher Club is 100% volunteer run!  Do you have a skill that you could share with our community?  Please volunteer!