These lists were created and are updated regularly by your teachers.
Please do not have these items delivered to Terra Linda without informing the school office.  These items can easily get lost.  We recommend that you purchase items and deliver them to the correct recipient.
---

Combined First Grade Amazon Wish List
Crayola long wood handle paint brush – 50 needed.  We use these paint brushes for big projects that typically use tempera paint. We currently have about 20 of these brushes that the three classes all share. This makes it difficult to plan lessons where we all would like to be painting on the same day. These paint brushes are good quality, and would be used for many years.
Allison Marlia Sit Spots– $50 gift card.  Sit spots are special velcro spots that stick to rugs/carpet very well and can be vacuumed over, reused, etc. We need sit spots to help indicate specific spots for students to sit on the floor. Students have a hard time allowing for personal space, and these allow the teacher to determine how far apart students need to sit, and assign a seating chart on the floor. Ms. Schroeder bought these last year and loves them! The easiest way for us to buy the ones we want is through a gift card.
---

---

---

Subscription to Newsela for BOTH CLASSES.  Nonfiction reading, leveled articles to differentiate, reinforce CCSS Nonfiction standards with high interest articles
Megan Craft Amazon Wish List
Autumn Linde Amazon Wish List
---

---
School wide needs:
---
Thank you for supporting our school!  Feel free to download this 2017 Wish List Tax Receipt
Got questions?  Contact Jenn Collett: vpfundraising@terralindaptc.org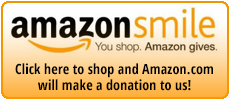 ** also don't forget to sign up for Amazon Smile. Amazon will donate a portion of your purchase to Terra Linda PTC.