These lists were created and are updated regularly by your teachers.
Please do not have these items delivered to Terra Linda without informing the front desk.  These items can easily get lost.  We recommend that you purchase items and deliver them to the correct recipient.
Questions?  Contact Jenn Collett: vpfundraising@terralindaptc.org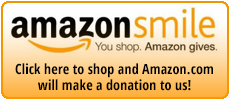 ** also don't forget to sign up for Amazon Smile. Amazon will donate a portion of your purchase to Terra Linda PTC.
---
First Grade
---
Second Grade
---
Third Grade
---
Fourth Grade
---
Fifth Grade
---
SRC
---
Specialists
PE -In order to conduct a proper jump rope unit, we are in need of additional jump ropes. We have no preference on color. To meet the needs of both the younger and older students in our school, it would be wonderful to have at least 12 jump ropes in all sizes 5 feet to 10 feet. One set (6 jump ropes) of the 16 foot ropes would be great for our partner-turning lessons.