These lists were created and are updated regularly by your teachers.
Please do not have these items delivered to Terra Linda without informing the school office.  These items can easily get lost.  We recommend that you purchase items and deliver them to the correct recipient.

60 copies (20 for each classroom) of the 3 following books:
---

---

---

Zhalih Taefy-Cross 5 jeweler's loupes – magnifying glasses to be used for science observation
---

---

---
School wide needs:
---
Thank you for supporting our school!  Download this 2017 Wish List Tax Receipt
Got questions?  Contact Jenn Collett: vpfundraising@terralindaptc.org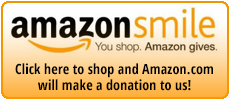 ** also don't forget to sign up for Amazon Smile. Amazon will donate a portion of your purchase to Terra Linda PTC.