President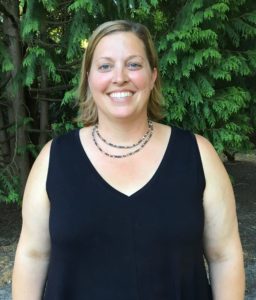 My name is Tamara Peters and I'm delighted to be this year's PTC President. My partner and I have been parents at Terra Linda for four years and have 3 Tigers in attendance, Cashel (4th grade), Finley (4th grade), and Darby (1st grade).
I work full-time (I'm proof that the PTC has volunteer opportunities for every schedule), but in our spare time, our family can usually be found at a sporting event, at the park, travelling, or spending time with family and friends.
I'm lucky to serve on the board with a talented team this year! We're excited to roll out a new website and get our Terra Linda community involved with the PTC.We have a wonderful school with dedicated staff, teachers and volunteers, and I look forward to another great year!
Vice President of Fundraising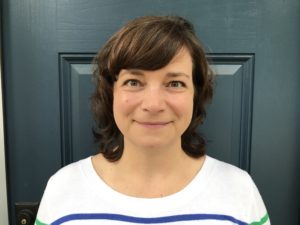 My name is Jennifer Collett and I am happy to serve on the PTC board as the Vice President – Fundraising. I am the proud parent of first-grader, Cate and 2-year old, Will.
I chose to be active in our school community because I wanted our school to be the best it can be. In the inspirational words of Emma Watson, " If not me, who? If not now, when?" My love for Terra Linda runs deep. I grew up in the neighborhood and went to Terra Linda Elementary as a student.
My main goals for the school year are helping to make sure all fundraising events meet the established financial goals and to introduce the idea of school and teacher wish lists to our school community. When I am not volunteering at the school, I like to garden, read, travel, and enjoy the outdoors.
Volunteer Coordinator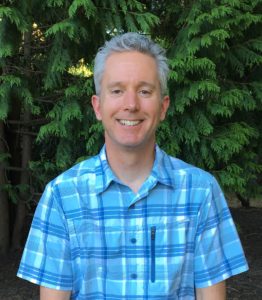 My name is Rick Collett and I'm happy and excited to be the VolunteerCoordinator this year at Terra Linda. My wife (Jenn Collett) and I were new to Terra Linda this past year and enjoyed volunteering in our daughter, Cate's kindergarten class as well as other activities. Along with Cate, we have our son Will who will join the 2020 kindergarten class at Terra Linda.
When I heard the Volunteer Coordinator position was open, and no one had expressed interest, I felt it was an important position for our school community, so I signed up! This year, I hope to work with the teachers and staff to get more opportunities scheduled in the volunteer system.
In my spare time, I enjoy building Legos (with my kids and on my own), and getting outdoors.  
Treasurer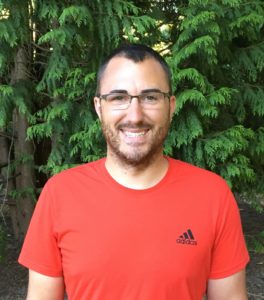 My name is Brian Baldwin and I am the PTC treasurer. I took over the position towards the end of 2017 school year and greatly enjoyed volunteering and being involved at Terra Linda Elementary. I have helped coach soccer and a few other events in the past.
I have one daughter, Kylie who is in 2nd grade. She enjoys soccer, gymnastics and horse riding. I have worked in the semiconductor industry for 6 years now on the equipment that supports production, and am finishing my degree in mechanical engineering.
In my spare time I enjoy working on cars and spending time at the beach. We have also been doing overland and off-roading trips, spending time in Colorado and Utah's backcountry. We plan to explore much more of the backcountry over the next few years.
As the PTC treasure for the 2017-2018 school year, my biggest goal is to be sure all funds are spent, bringing attention to budgets that might need more or less funding so nothing goes to waste. The community works hard to fund Terra Linda and our children's education. I promise to support our children, teachers and parents in any way possible to be sure all funds are used in full, and as directed.
Communications Coordinator
My name is Michele Fordice and I am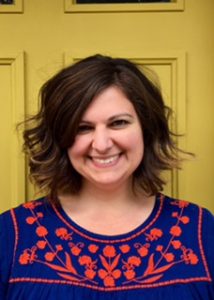 excited to take on this new PTC role as the Communications Coordinator.  I have been a parent at Terra Linda for three years and until recently, I was unaware of how much the PTC did to support our teachers, provide extracurricular activities and enrichment opportunities for our students.  These are valuable opportunities that I can't wait to share with you!
This year I hope to keep parents and teachers informed on what the PTC does, communicate the needs of teachers and share all the success along the way when you have a thriving community of dedicated parents.
I also have the joy of being called mom by three boys, Carter (10), Elliot (7) and Jude (2).  My husband, Jay (also a TL alumni) have been married 13 years.  He is currently working as a Marketing Director for a local non profit.  
When I am not washing clothes, dulling out (endless amounts) snacks to my boys and neighbor kiddos or working on PTC communications, I enjoy cooking, summering (yep, that's a verb) and spending time with my husband. 
Secretary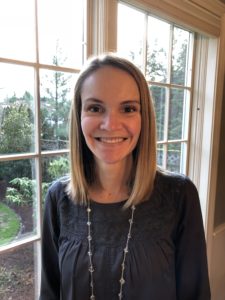 My name is Emily Struthers and I am excited to join Terra Linda Parent Teacher Club in the role of Secretary. My family moved to the Terra Linda community in 2017 and have enjoyed getting to know many families in the area. I have taught 1st, 3rd, and 4th grades in the North Clackamas School District. As a former elementary school teacher, I understand the importance of a strong parent teacher club.
I have two children, Zach, in Kindergarten, and Abby, in preschool. We enjoy family bike rides, beach trips, board games, and reading silly books. I grew up in Hood River, Oregon. We love weekends with extended family in Hood River and exploring the Gorge.
In my spare time I enjoy baking, running, and spending time outdoors at home and around Oregon. Every year, I look forward to spring and planting a garden in our backyard. I am eager to get to know many more Terra Linda families in the years ahead.