Jog-A-Thon will now be held on Tuesday, 10/24.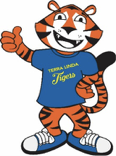 Because of forecasted thunderstorms we need to change the date of Jog-A-Thon to ensure student safety.
The running times remain unchanged.
Jog-A-Thon Schedule:
9:00-9:40 4th Grade
9:40-10:20 3rd Grade & SRC (Mrs. Eckrode)
10:20-11:00 1st Grade & SRC (Mrs. Hefty)
11:00-11:40 5th Grade
12:00-12:40 Kindergarten
12:40-1:20 2nd Grade
Questions? Please contact Charity Dart at charitydart@gmail.com or Jennifer Collett at vpfundraising@terralindaptc.org with any Jog-A-Thon questions.