Quick snippets on what's ahead at Terra Linda!
Upcoming Events:
Running Club: Every Tues. & Thur. during lunch recess
Canned Food Drive: Nov. 13-17
Dining for Dollars, Pizzicato: Nov. 14
Passport Club: Nov. 16
OBOB Meeting: Nov. 17
Middle School Open Houses:  NOVEMBER
ISB: Nov. 14
HS2: Nov. 15
Rachel Carson: Nov. 15
ACMA: Nov. 16
Springville: Nov. 16
ISB: Nov.28
ACMA: Nov. 28
Raleigh Hills: Nov. 29
HS2: Nov. 30
For more information for each of these events: click here.
PTC Club and Event Happenings:
Wish Lists
NEW THIS YEAR!  We are very THANKFUL for our teachers! To show a little appreciation and to make their jobs a little easier, we have asked teachers to put together a Wish List of items they need or want for their classroom.
Please view the Wish Lists on the Terra Linda PTC website
Jog-A-Thon: UPDATE
The Jog-A-Thon committee is working hard to get all the generous donations counted and prize winners identifed. Results will be announced at the 11/29 assembly. Stay tuned!
PTC Meeting
You may have noticed that we've changed the format of the PTC meetings this year. We're sending out the agenda and updates before the meeting, so everyone can see the topics ahead of time.
The updates will not be reviewed, in the meeting, unless parents/staff have questions. It'll give us more time to discuss PTC business that requires parent input and feedback.  Please bring questions or concerns to the meeting.  We welcome your input!
We're hoping this will help streamline the meetings, so we can discuss topics that really matter to our Terra Linda community. We'd love to see you at our next meeting!
Some months we will have guest speakers on topics that matter to you.  Save the date for the December PTC meeting:  Wednesday, Dec. 6
We'll learn about how BSD elementary schools are approaching math instruction this year.
What are students doing during the school day?
How can you be supportive at home?
How do the math skills and strategies build from year to year?
Join us for an interactive presentation beginning at 7:00 pm followed by a brief discussion of PTC activities and events.
Scholastic Book Fair
Last week's book fair was a success!
The PTC received 25% of sales, over $1,200, so we were able to purchase every book that teachers and Mrs. Nelson, our librarian, had requested.
Thank you to the many parent volunteers and Sunset HS students who made this event possible!
Canned Food Drive
Don't forget our annual canned food drive is coming up next week.
If you are able to donate this year, please bring non-perishable food items to the Terra Linda lobby from 11/13 – 11/17.
All food collected will be distributed to Terra Linda families in need, along with a PTC-funded gift card to round out a Thanksgiving meal. Sturdy, medium-sized boxes are also needed to package the food. Please drop off boxes in the office.
Here are the most needed items:
Peanut Butter and Almond Butter
Rice
Canned tuna or chicken
Canned fruits and vegetables
Beans (canned or dried)
Pasta
Whole Grain Cereal
Shelf-stable Milk
Cooking Oil
Canned Tomatoes
Other nutritious foods
Again this year, the fifth-graders are managing this project with the leadership of Mrs. McAndie.
If you would like to apply for this, or other food benefits available at Terra Linda, please contact the office.
Piccolo Mondo shopping fundraiser

Want to get a jump on your holiday shopping and help Terra Linda at the same time?! Piccolo Mondo Toys is generously hosting a shopping fundraiser for local schools including Terra Linda.
Shop at Piccolo Mondo from Sunday 11/12 – Friday, 11/17 and mention you are shopping to benefit Terra Linda when you check out, and 15% of your total purchase amount will be donated to Terra Linda. It is easy as that!
Dining for Dollars
We are partnering with the Cornell Pizzicato for our next Dining for Dollars event on Tuesday, Nov. 14.
They will be donating 20% of their entire day's sales to Terra Linda!
The restaurant has very limited seating, so it's recommended that you call in advance for take out orders, or have it delivered to you!  Check out their menu.
If you are unable to participate that day, you are able to order gift cards by emailing diningfordollars@terralindaptc.org by Friday, November 10th.
Running Club

Running Club had another successful month in October.  We passed out pumpkin tokens on Halloween to everyone that ran a lap.  This year students have run 575.75 miles!
Congratulations to our first half marathoner, third grader, Gabriel T.!
Thanks to our new track we have only had to cancel two running club sessions this year.  We are looking forward to a winter of running and more half marathons soon!
OBOB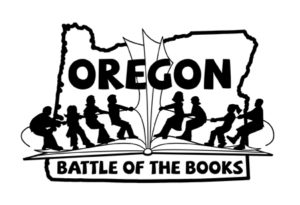 The next OBOB meeting will be held on Friday, November 17 in the library after school.  The meeting will end at 4:00.
We will be assisting teams with registration, discussing the different types of questions and how battles are scored, and practicing battles with questions from Dash.
We also have a special letter to read to the class that Kirby Larsen, the author or Dash, wrote to the Terra Linda OBOB group!
Passport Club

Our next Passport Club check day is fast approaching!
Canada, Panama, Turkey, Algeria, and Mongolia are some of the countries we're locating. Please help/encourage your child to study!
Online study maps can be found: here. Password (case sensitive): HelloWorld.
Links to special itinerary study guides for Grades 3rd-5th can be found here.
***Please remember that December's check date has been changed to Tuesday, December 19th due to a scheduling conflict.***
Did you know?
For every box top you turn in, our school receives $0.10.  That adds up real fast!
Terra Linda PTC could be receiving a donation every time you make an eligible purchase on Amazon! All you have to do is sign up for their Amazon Smile program.