Quick snippets on what's ahead at Terra Linda!
Upcoming Events:
Running Club: Every Tues. & Thur. during lunch recess
Scholastic Book Fair: Oct. 26-31
Dance & Glow: Oct. 27
PTC Meeting: Nov. 1 (6:30pm)
Canned Food Drive: Nov. 13-17
Dining for Dollars, Pizzicato: Nov. 14
Passport Club: Nov. 16
OBOB Meeting: Nov. 17
Current Needs:
Volunteers are needed for Book Fair, Read to Me, Running Club, and Passport Club.  For more information on other opportunities, click here.
PTC Club and Event Happenings:
Jog-A-Thon
Our 3rd Annual Jog-A-Thon was a success!
Thank you to the many volunteers, parents, grandparents, community members, and Sunset High School students who came out to cheer on the students. We had a blast!
Please help us finish this fundraising campaign strong, just like the kids did on the track this week. Every donation, no matter the size, helps our Terra Linda community.
All donation envelopes, with all money included, need to be turned into teachers by Friday, Oct. 27.
Please make sure your student's name and teacher is written on the envelope. The final day to collect pledges through PledgeStar is also Oct. 27.
If your employer matches donations, please use the tax receipts that come home with students this week to apply for matching funds. Additional 2017 Jogathon Tax Receipts can also be printed. If you are a Nike employee, please make your donation directly through the Nike giving website to get the match.
PTC Meeting
Mark your calendar for our next PTC meeting on Wednesday, Nov. 1 from 6:30-8:00pm.
ATTN: 4th & 5th Grade families:
We will review the BSD Option Schools for middle school and have a panel discussion with representatives from each school.
Canned Food Drive
Our annual canned food drive is coming soon!
Please bring non-perishable food items to the Terra Linda lobby Nov. 13-17. All food collected will be distributed to Terra Linda families in need, along with a PTC-funded gift card to round out a Thanksgiving meal.
Sturdy, medium-sized boxes are also needed to package the food. Please drop off boxes in the office.
Here are the most needed items:
Rice
Peanut Butter and Almond Butter
Canned tuna or chicken
Canned fruits and vegetables
Beans (canned or dried)
Pasta
Whole Grain Cereal
Shelf-stable Milk
Cooking Oil
Canned Tomatoes
Other nutritious foods
This year, the fifth-graders are managing this project with the leadership of Mrs. McAndie.
If you would like to apply for this, or other food benefits available at Terra Linda, please contact the office.
Dining for Dollars
We are partnering with the Cornell Pizzicato for our next Dining for Dollars event on Tuesday, Nov. 14.
They will be donating 20% of their entire day's sales to Terra Linda (including gift cards)!
The restaurant has very limited seating, so it's recommended that you call in advance for take out orders, or have it delivered to you!  If you are unable to participate that day, you are able to order gift cards by emailing Becky Seppala at diningfordollars@terralindaptc.org
Also, students may submit this Budding Chef form to Becky Seppala or bring it to the school office if they would like their own pizza recipe to be entered into a contest to be the featured pizza special for the day of our event!
Gift card orders and recipe forms need to be submitted by 11/9
Running Club

Halloween will be a special event for Running Club!  Every participant will receive a pumpkin token to add to their award chain!
Questions:  runningclub@terralindaptc.org
OBOB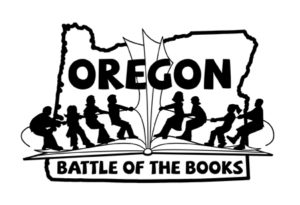 OBOB will meet on Nov. 17 in the library after school until 4:00pm.  The focus book for November will be Dash.
Students may still join OBOB.  Registration will remain open until January.
Please see the attached October OBOB Agenda if you were unable to attend the meeting.
Questions:  OBOB@terralindaptc.org
Coding Club
Coding Club has decided to delay meeting until January.  This should allow for additional time to recruit more volunteers, distribute applications, and develop the new curriculum.
Questions:  TerraLindaCodingClub@gmail.com
Scholastic Book Fair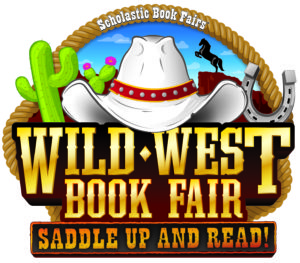 Fall Book Fair opens TODAY!
Thursday, Oct. 26 – Tuesday, Oct. 31, the Fair will be in the school library:
Before school 8:10am – 8:30am
Lunch time 10:45am – 12:30pm
After school 3:05pm – 3:30pm (not open on Friday after school)
It is also open during Fall Dance on Friday, Oct. 27 from 6:00 – 8:00pm and Wednesday morning, Nov. 1 from 8:10 – 8:30am.
Teachers have chosen books they would like to have in their classroom and set them aside behind the cashier.
Passport Club

Thank you to all who participated in check day TODAY. We had a great time with the kids and the bell was ringing!
Study next month's passport countries with hardcopy maps coming home today or online study maps found here. Password (case sensitive): HelloWorld.
Links to special itinerary study guides for Grades 3rd-5th can be found here.
We will see you again on Nov. 16!
***Please note that December's check date has been changed to Tuesday, Dec. 19 due to a scheduling conflict.***
Here are the remaining check days:
Nov 16      Dec 19      Jan 25
Feb 22      Mar 22      April 26
May 24      June 7 (2nd chance day)
Dance and Glow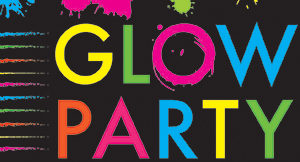 Get ready to GLOW!!!
Dance and Glow, on Oct. 27 from 6:30-8:00pm at Terra Linda.
Wear your whites or glow in the dark clothes and come ready to rock out with your friends to our awesome DJ!
It's gonna be GLOWTASTIC!
U.S World Class Taekwondo Association, Character Kids program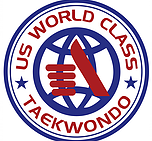 When you sign up your child for this 3-week class, 100% of the proceeds go to Terra Linda.
It's really a win-win for everyone!
The three week class includes:
1. Focus and Confidence
2. Discipline and Respect
3. Bully Prevention
For more information, check out this: US World Class flyer. You may also sign up here.  REGISTRATION IS DUE ON OCT. 28.
Did you know?

Last day to turn Jog-A-Thon pledges is Friday, Oct. 27
PTC is short for Parent Teacher Club
You can find us on Facebook for the latest updates too.  Please invite other Terra Linda parents who don't already follow this page.