Quick snippets on what's ahead at Terra Linda!
Upcoming Events:
Running Club: Every Tues. & Thur. during lunch recess
OBOB informational mtg: Oct. 20 (afterschool – 4:15pm)
Jog-A-Thon: Oct. 20
Scholastic Book Fair: Oct. 26-31
Passport Club: Oct. 26
Coding Club: Oct. 27
Dance & Glow: Oct. 27
PTC Meeting: Nov. 1 (7pm)
Current Needs:
Volunteers are needed for Jog-A-Thon, Book Fair, Read to Me, Running Club, Passport Club, Library Helper, and Classroom Opportunities.  For more information and to sign up, click here.
Work Party
Seeking additional volunteers every Friday morning, after the bell rings, Work Party meets in the lobby for a couple of hours.  We make books from stories the kids have written, cut out laminated bulletin board decorations, make copies of math worksheets and much more.  So much, that we've not been able to finish it all for the last several weeks.  Feel free to bring your coffee, we also get to chat while we work.  You do not need to commit to coming every week. Sign up with myvolunteer page.  Contact Amy Waugh awaugh@comcast.net with any questions.
PTC Club and Event Happenings:
We have an exciting few weeks ahead!
PTC Meeting
Mark your calendars for our next PTC meeting on Wednesday, November 1st 6:30-8:00 p.m.
ATTN: 4th & 5th Grade families:
We will review the BSD Option Schools for middle school and have a panel discussion with representatives from each school.
Jog-A-Thon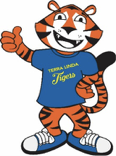 We are sure you have heard the news from your student that when we reach our school goal of earning $30,000, we get to Silly String Mrs. Batsell and Mr. Young!
And although that sounds like every child's dream come true, you may have thought to yourself "Why should I does this? How does this benefit my child?"
The answer is simple. The money raised at the Jog-A-Thon will benefit every Terra Linda student, every single day.
The PTC can buy more books for classrooms and the library. It can continue to support teachers as they strive to make their classrooms as enriching and engaging as possible. Students may find a passion through participation in Passport Club, Running Club, Art Literacy, or the Science Fair. The Terra Linda community will be strengthened with fun events like the Fall Dance, Bingo Night, and Movie Night.
Jog-A-Thon helps fund all of these wonderful things and many more. Please give what you are able to and spread the word to family, friends, co-workers, and neighbors and help make this year's Jog-A-Thon a huge success. The kids can't wait to use the Silly String!
For more instructions on how to raise funds, how to use Pledgestar and the running schedule of your child, check out our Jog-A-Thon page.
Running Club

On Halloween we will be holding a special event where every runner will earn a pumpkin token to add to their chain.  Look for special events every month!
Running Club is held on Tuesday and Thursday during lunch recess.  Every student at Terra Linda is member and can choose to participate.  Runners can earn awards for reaching milestones, such as a wristband for completing their first mile and a token and chain when they finish a 5k (3 miles).
We are always looking for more volunteers.  As a volunteer you can pass out mileage cards, mark laps, and give high fives!
Questions:  RunningClub@terralindaptc.org
OBOB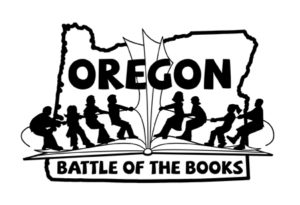 Love to read?  Want to discover new books?
Oregon Battle of the Books will be holding an informational meeting for students and parents on Friday, October 20.  The meeting will be held in the library, after school and end at 4:15pm.
OBOB is a reading competition for third, fourth, and fifth grade students of all reading abilities.  Students create teams of four members and read sixteen books.
There will be monthly school wide meetings October-February and a final competition in late February.
Several OBOB books are currently on sale through Audible for only $4.00.  This is a great opportunity to purchase an audio version of the book at a fantastic price.  Books include:  The Red Pencil, Esperanza Rising, Masterpiece, and Dash
More information, including the book list, can be found here:
http://www.oregonbattleofthebooks.org/
Questions:  OBOB@terralindaptc.org
Coding Club
Coding Club will be returning to the computer lab on Friday, October 27 in the computer lab.  Meetings will take place once a month.  Applications will be sent home with 4th and 5th grade students next week.
The focus for Coding Club this year will be building a website.
Coding Club introduces basic coding skills to twenty fourth and fifth grade students.  These workshops are taught by volunteer IT professionals.
Questions:  TerraLindaCodingClub@gmail.com
Scholastic Book Fair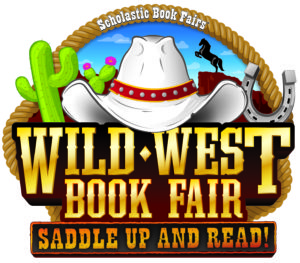 Fall Book Fair is coming soon!
Thursday, October 26 – Tuesday 31, the Fair will be in the school library:
Before school 8:10am – 8:30am
Lunch time 10:45am – 12:30pm
After school 3:05pm – 3:30pm
It is also open during Fall Dance on Friday, October 27th from 6:00pm – 8:00pm and Wednesday morning, November 1st from 8:10am to 8:30am
Look for the book fair flyer in Thursday folders on 10/19.
The Book Fair is a wonderful opportunity to share your love of reading with your whole class by donating a book to your student's classroom. Teachers have chosen books they would like to have in their classroom and set them aside behind the cashier.
VOLUNTEERS: If you can spare an hour of your time to help at the Fair, please sign up at myvolunteerpage.com or contact Pam at terralindabookfair@gmail.com with questions.
Passport

QUIZ TIME!! What country in South America borders every other country but two? Where do kangaroos live? Where was pizza born? Which country measures its success by "gross national happiness?"
Study this month's passport countries to find out! Online study maps found here. Password (case sensitive): HelloWorld.
We will see you on October 26th to check your skills!  Here are the remaining check days:
Oct 26     Jan 25      April 26
Nov 16     Feb 22     May 24
Dec 14     Mar 22     June 7 (2nd chance day)
Thank you to all who participated in the first PTC Passport check day of the 2017/18 school year! It was fun, encouraging, and the bell was ringing!!
Dance and Glow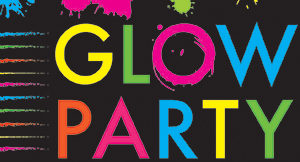 Get ready to GLOW!!! Mark your calendar for our fall dance, Dance and Glow, on October 27th from 6:30-8pm at Terra Linda. Wear your whites or glow in the dark clothes and come ready to rock out with your friends to our awesome DJ!  Every child will receive a glow stick and a cookie.  It's gonna be GLOWTASTIC!
U.S World Class Taekwondo Association, Character Kids program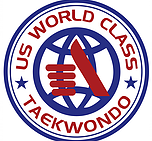 When you sign up your child for this 3 week class, 100% of the proceeds go to Terra Linda.  It's really a win-win for everyone!
The three week class includes:
1. Focus and Confidence
2. Discipline and Respect
3. BULLY PREVENTION
For more information, check out this: US World Class flyer . You may also sign up here.
Did you know?

We raised close to $500 from our last Dining for Dollars at Laughing Planet!  Thank you to Laughing Planet and everyone who dined.
Looking for last week's PTC Meeting Minutes?
You can find us on Facebook for the latest updates, too.