What is the PTC Blast? Quick snippets on what's ahead at Terra Linda!
Upcoming Events:
Running Club: Every Tuesday & Thursday during lunch recess
PTC Meeting: Oct. 4 (7pm)
OBOB informational mtg (date/location: TBD)
Jog-A-Thon: Oct. 20 (More information coming home TODAY)
Scholastic Book Fair: Oct. 24-27
Passport Club: Oct. 26
Fall Dance: Oct. 27
Current Needs:
To sign up, click on the title links below.
Read to Me: 2nd Grade
Monday – Friday, ongoing, 8:30 – 9am
Volunteers will have time to listen to and help two students read.
Read to Me: Kindergarten
Monday – Friday, ongoing, multiple shift per day
Volunteers will have time to read to two students. The link above will take you to Opportunities. Scroll down to "Read to Me: Kindergarten" to sign up.
Tooth Taxi
Monday (Oct. 2) – Friday (Oct. 6) – times TBD
New this year! The Tooth Taxi is a 38 foot state-of-the-art dental office on wheels that visits schools throughout Oregon to provide free dental care and oral health education to uninsured and underserved children.
We need two volunteers on the first day and one on the other days.  We do not have appointment times yet, but if you know you will be available on one of the days, please click on the link above and then click Sign Up.  We will contact you when we know the appointment times.
Running Club – new times
Help students get out and run on the new track on Tuesdays and Thursdays, 10:45 – 11:45am and 11:45 – 12:30pm.
10:45-11:45am (Kindergarten/ First Grade/ Second Grade)
11:45-12:30pm (Fifth Grade/ Fourth Grade)

Library Volunteers Do you want to help re-shelf books and help students check out books? There are many shifts available with flexible options!
Passport Club Are you interested in quizzing students on their geography facts?  It's a great way to meet students and it's only one day a month with flexible shifts.
PTC Club and Event Happenings: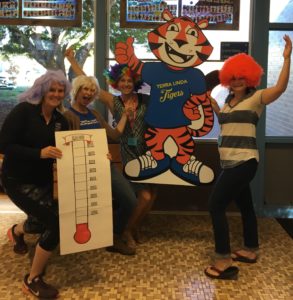 Yesterday, the Jog-A-Thon committee hosted a Pep Rally!  There was cheering, dancing and a lot excitement in that gym.  Not only were these volunteers excited but so was their hair.
When the students heard that if they reach their fundraising goal of $30,000, Mrs. Batsell and Mr. Young would be silly stringed in front of the whole school the entire crowd of students roared with excitment!
Let's do this TIGERS!!
PTC Meetings: If you are a parent or guardian of a student at Terra Linda, you are officially a member of the PTC. Mark your calendar to attend the next PTC meeting on Wednesday, Oct. 4. Your input is valued and appreciated!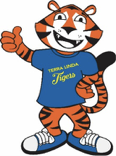 Jog-A-Thon:  Our 3rd Annual Terra Linda Jog-A-Thon is fast approaching. Packets containing all pertinent information are coming home with students today. Jog-A-Thon is Terra Linda's biggest fundraiser of the year. The money we raise together helps buy books for our library and classrooms, supports classroom enrichment, funds fun community-building events, and so much more. Thank you in advance for your support!
We would like to thank your 2017 Jog-A-Thon corporate sponsors:
World of Smiles
Pet Barn
Summit Dental
Interior Stone Concepts
Cedar Mill Veterinary Clinic
Walker Road Chiropractic
Cedar Mill Chiropractic
ProFocus Technology Professionals
Hi5 Dental
OrthoDirect
Cedar Park Family Dental Care
Keller Williams Realty – Margaret "Peggy" Cantwell
Keller Williams Realty – Karina Stark
Willamette HVAC
Jamba Juice
Subway
Foot Traffic

Running Club:  Running Club took to the track the second week of school with 163 students participating on the first day.  Seven students ran more than a mile and all together Running Club logged 71 miles!
Running Club is held on Tuesdays and Thursdays during lunch recess.  Every student at Terra Linda is a member and can choose to participate at any time.  Runners can earn awards for reaching milestones, such as a wristband for completing their first mile and a token and chain when they finish a 5k (3 miles).
We are always looking for more volunteers.  As a volunteer you can pass out mileage cards, mark laps, and give high fives!
Questions:  RunningClub@terralindaptc.org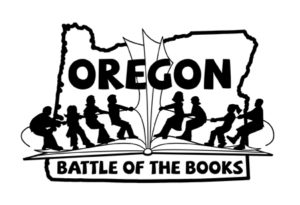 OBOB:  Love to read?  Want to discover new books?  OBOB is a reading competition for third-fifth grade students.  Students create teams of four members and read sixteen books.
There will be monthly school wide meetings from October to February and a final competition in late February.  More information, including the book list, can be found here:
http://www.oregonbattleofthebooks.org/
Questions:  OBOB@terralindaptc.org
Coding Club: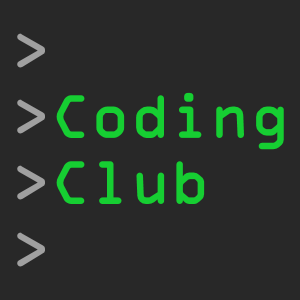 Coding Club will be returning to the computer lab this October.  Details such as dates and how you can join this club will be coming soon.
Coding Club introduces basic coding skills to twenty fourth and fifth grade students.  These workshops are taught by volunteer IT professionals.
Questions:  CodingClub@terralindaptc.org
Did you know?

PTC funds over 37 enrichment programs and events.  WOW!  Completely run by volunteers.
You can see an updated  PTC Budget at anytime.
You can find us on Facebook for the latest updates!